Content Provided by: Tim, W4TME
Under certain circumstance, the virtual serial port driver used with SmartSDR CAT may become inoperable, especially after an operating system upgrade.  If this occurs, then performing an in-place repair of FlexVSP may resolve the issue.
Use the procedure below:
1.) Using the Windows Control Panel or searching on "Change or Remove a Program" open the Control Panel Change or Remove a Program applet.
2.) Locate the FlexRadio Systems FlexVSP application (note your version number may be different)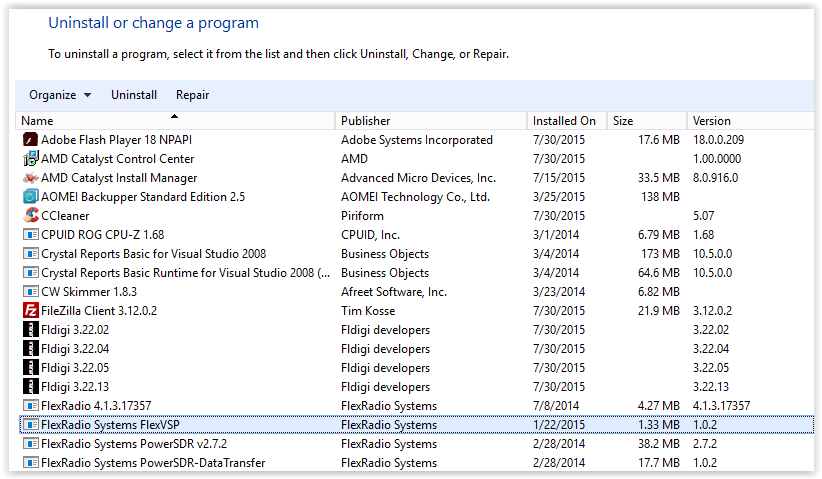 3.) Right click on it and select Repair.  NOTE: Do not select Uninstall.
4.) If you receive a dialog box asking for permission for the repair of FlexVSP to make changes to your computer, click on YES.
The following screen will appear when the FlexVSP driver is being repaired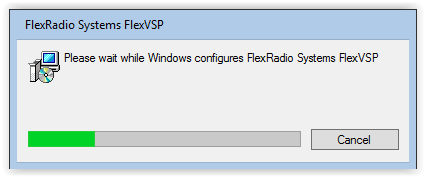 5.) Reboot your PC.